Windows Recycle Bin Files Recovery Software to Get Back Deleted Data
Effortlessly Recover Recycle Bin Files - Recycle Bin Recovery Software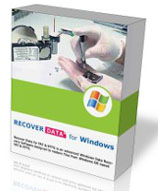 Have Recycle Bin Folder Emptied? Recover Data for Recycle Bin Files Recovery Software is impeccable tools for a user who exactly want to recover recycle bin files/folders instantly. This deleted recycle bin recovery software is intended with safe and secure recovery algorithms.
Our trust-able recovery software for recycle bin can recover recycle bin deleted files using Shift Del keys. Windows recycle bin files recovery software is compatible with FAT & NTFS partition/drive. To provide the successful data recovery, Software should have several features that we put into our software.
Some Characteristics of Windows Recycle Bin Files Recovery Software:
Software recover all data and you can preview before save.
Sort recovered files based on the name, date, size and file types.
User can recover their data if it lost due to the mistake of any other software.
Software has the capability to identify most of the file extensions like (txt/doc/music/audio/video etc).
You can comfortably retrieve recycle bin files/folders from FAT16, FAT32, NTFS & NTFS5 file system of Windows (2000, 2003, XP, Vista, 2007 & all) operating system.
With this recycle bin files recovery tool, recovery is possible in these data loss situations - virus attack, bed sector, hard drive corruption, human error, system formatting, partition damaged and so on reasons.
Easily recover deleted recycle bin from Windows FAT12, FAT16, FAT32, NTFS, NTFS4 & NTFS5 file system with Recover Data for Recycle Bin Files Recovery Software.
Recover Data for Windows - Recycle bin data recovery software has more features which is difficult to define in lines so just download its free demo version and try to know this how much it capable. Full version of Recover Data for recovery recycle bin software is available at just $49 only.
Difference Between Evaluation Version & Full Version of Recover Data for FAT & NTFS
1. Full Version of Recover Data for Recycle Bin is fully featured with all the four Recovery MODES such as Quick Scan, Exhaustive Scan, Raw Recovery & Disk Imaging. Every mode uses different method to provide best recovery results.
2. Evaluation Version restricted user to save restored files, Evaluation Version allows user only to see deleted files but not to save deleted files, Evaluation Version of the software is only for evaluating the recovery process of the software. Full Version is fully featured software and this will allow you to get back deleted files and retrieve recycle bin files or restored files.
Recover Data for Windows FAT & NTFS
[

Primary Location

]

Recover Data for Windows FAT & NTFS
[Secondary Location]

Considering the results of DEMO version, now Order FULL Version of Recover Data for FAT & NTFS. You can purchase Recover Data for FAT & NTFS using one of our Payment Gateway as follows:
Buy Online - Windows Data Recovery Software

Recover Data for Windows FAT & NTFS

Compatible with