Access Repair - Access Repair Tool to Repair MS Access Database Files
Access Repair Tool - Repair Corrupt MS Access Database files
Recover Data for Access Repair - Microsoft Access repair software instantly repair access files & restore access database with MS Access tables information, relationship between tables, auto numbering, primary key, foreign key, queries and table structure. Our MS Access File Repair Software works on corrupted .mdb file and repair corrupt access database created using MS Access 95, 97, 2000, 2002, XP & 2003.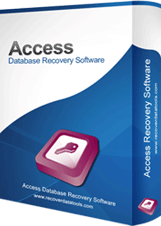 Access Repair Software is helpful to,
Easy & user friendly interface.
Repair corrupt MS access (mdb) Files.
Software supports repaired File Preview.
Repair corrupt access database file instantly.
Repair password protected MDB Databases files.
Software quickly repairs and recovers all Data Types.
Provide effortless and convenient Access file recovery.
Restores all the tables, Reports, Queries, Pages and forms.
Repairs Microsoft Access 95, 97, 2000 2003 and 2007 databases.
How to Repair Corrupt Access Database with the help of Access Repair Tool
If you are searching Access repair tool in online market and you are thinking that "How to Repair Corrupt Access Database Files? ", "how to restore access file?", " how to open MDB files?", "how to repair access file?" And if you have come to my website, so you don't need to frustrate! Recover Data bring out with exceptional Access database repair software that can repair corrupt access database files, open mdb files and restore access database.
Now Download the Full Version of Recover Data for Access Recovery Software
Download the demo version of Recover Data for Access Recovery - TRY BEFORE YOU BUY. See your corrupted files using demo version before you decide to purchase!
Considering the results of demo version, now order FULL version of Recover Data for Access . You can purchase Recover Data for Access Recovery using one of our Payment Gateway as follows:
Great Solution for Access Database Files Corruptions:
Virus or Trojan infection
Drive media corruption
Bad Sectors in hard drive
Hardware malfunction
Software malfunction & many more.
Unexpected computer system shut down.
Improper System shutdown while using Microsoft Access,
Our Access mdb repair software is one of the finest Access Repair Tool completely works on all these corruptions. If access database file displaying some common error messages:
"Unrecognized Database Format"
"The Microsoft Jet database engine could not find the object"
"Enter Password" even if there is no password in mdb file
The Database needs to be repaired or it's not a valid Microsoft Access Database file"
"Microsoft Access has encountered a problem and needs to close the database"
Access File Repair software simply solved these types of situations and repair access database files instantly.
Compatible with

Software Screenshot